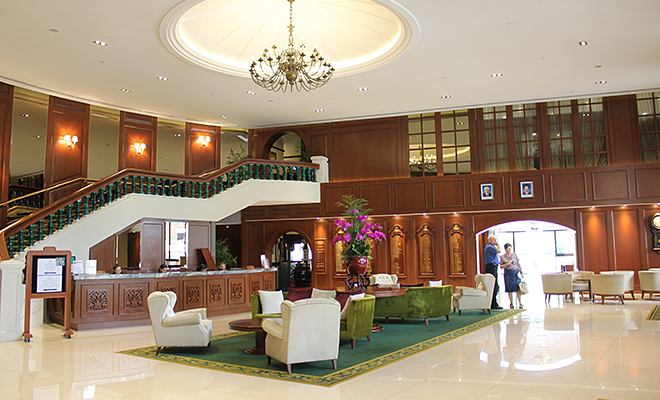 Exclusive Clubs of Singapore – Inviting you to join Private Member Clubs –
Tanglin Club. Singapore Polo Club. Tower Club. Do these names sound familiar to you? Have you had a chance to visit them, or have been entertained there, or perhaps invited your guests there? Are you a member of a private club that has reciprocal club relationships with other clubs around the world, such as the clubs listed above? If so, you are aware and likely taking advantage of a network of clubs that meet your various needs, be it entertaining guests, enjoying sports, simply relaxing, or running a business lunch meet there. Being a member of a private club, allows you access to an elite network, that we believe is an invaluable asset, an oasis for both your business and private lives, in an increasingly fast paced and chaotic, challenging world that we live in.
We owe the rich history of the tradition of clubs to the British, back to the 18th century. Originally known as "gentlemen's clubs", or "private member clubs" now, these clubs are probably as important if not more important as it was back then in history.
Let us start by looking at the Tanglin Club. The Tanglin Club is one of Singapore's oldest and prominent social clubs. Having grown to over 7,000 members since 1866, the Club prides itself on its international and cosmopolitan nature with more than 70 nationalities among its members. The Tanglin Club is an inviting oasis for relaxation and rejuvenation as its ambience still evokes the grace and charm of the past while reflecting its mission of being a "home away from home". With its strategic location, cosmopolitan membership and modern facilities, Tanglin Club caters to the wants and desires of contemporary men and women.
The Tanglin Club has reciprocal arrangements with many clubs around the world, and for example is affiliated with the Oxford and Cambridge Club (London, UK), and Yokohama Country and Athletic Club (Japan) I am a member of both these clubs – yes, these two are my "home clubs". As such, you can use the facilities of the Tanglin Club as a "reciprocal club" when you visit Singapore. And it is great, whether taking your family to the very big pool, or to the kids play area with so much to do, or simply entertaining guests in the many food and beverage outlets either by the pool or more formal places, in an exclusive location located a stone's throw from Orchard Road.
We now take a look at the Singapore Polo Club. Founded in 1886, it is a truly remarkable club. Polo, considered "Game of Kings", is an amazing game to watch, it is a beautiful sport to enjoy whilst sipping glasses of champagne in the latter parts of the afternoon. Recognized as the premier equestrian lifestyle club in Singapore and one of the top facilities of this kind in the region, it is open from early in the morning for breakfast to late night drinks, and provides a very relaxed atmosphere for casual meetings over great food and drinks, an ideal place for entertaining guests in a unique location. Many guests of mine have watched polo here for the first time in their lives live, and commented on the wonderful open air feel and great ambience, a memorable evening for their trip to Singapore.
We move up to the 62nd floor where you find the entrance to The Tower Club of Singapore, high up. Here, you can see Marina Bay Sands from up above, and the huge expanse of the high rises and seas around the Singapore bay area, what a sight to behold! Tower Club is a modern day club, founded in 1997, one of the most exclusive clubs in Singapore, offers business meetings for the elite crowd in discreet ambience, with a dynamic view to match.
These three clubs in Singapore are some of the best in the region, and really offer the discerning club member, the best that life has to offer. Here you can do your deals, meet like-minded friends, and relax when you need to, whether you live here, or are visiting Singapore for a few days, for pleasure or business. I welcome you to Singapore, to seeing Singapore through the lens of the private clubs, which really open up a new and amazing network. Enjoy.